D-YAMA is the key person behind the unique mix of Club-Sound and Akiba-Pop, found in his Club "MOGRA" which he founded 2009 when he was just 21 years old.
Going around the world with famous DJs like DJ WILDPARTY, he expanded the freedom and possibilities of japanese DJs.
He organized events such as "Akinet - Akihabara Internet Music Festival" at ageHa, which led to a hugely successful "Akiba Club Event" with over 2000 people.
He also was the back-DJ for Mami Kawada (Shakugan no Shana, To Aru Majutsu no Index, Yormungand), establishing the Club-Style for Anime-Singers. He has accompanied her for tours around the country as well as over the world. This also influenced the style of live performances in the scene.
His main setup consits of Pioneer DJ's "recordbox" as well as their CDJ&DJM hardware since the start of his career. With this repertiore he excels at genreless DJing, making him a Pioneer DJ Evangelist. He has a long history as teacher in rekordbox Seminars. All of this makes you wonder if he still works at his club - Yes, he does.
Look forward to his DJ performance at the DoKomi J-Rave which will showcase you the definition of MOGRA!
Take a look at his platforms: Twitter
---
DoKomi X MOGRA
This year we celebrate for the first time a collaboration with Akihabara's hottest club: MOGRA
Situated in the heart of the electronic and otaku culture district, MOGRA is the place to go for Anisong and J-electro parties. We are happy to collaborate with such an established and pop cultural institution.
As part of this collaboration, we invite two well-known DJs from the club's circle to the DoKomi so that they can present you the perfect Japanese club atmosphere on our J-Rave! :D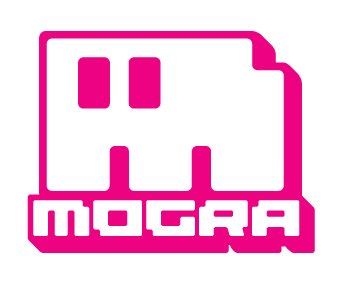 Where und when?
You can see him live at the DoKomi J-Rave on Saturday evening. A separate J-Rave ticket is required for this event! Additionally there will be signing hours with him.