Let's color your life with kawaii everyday fashion!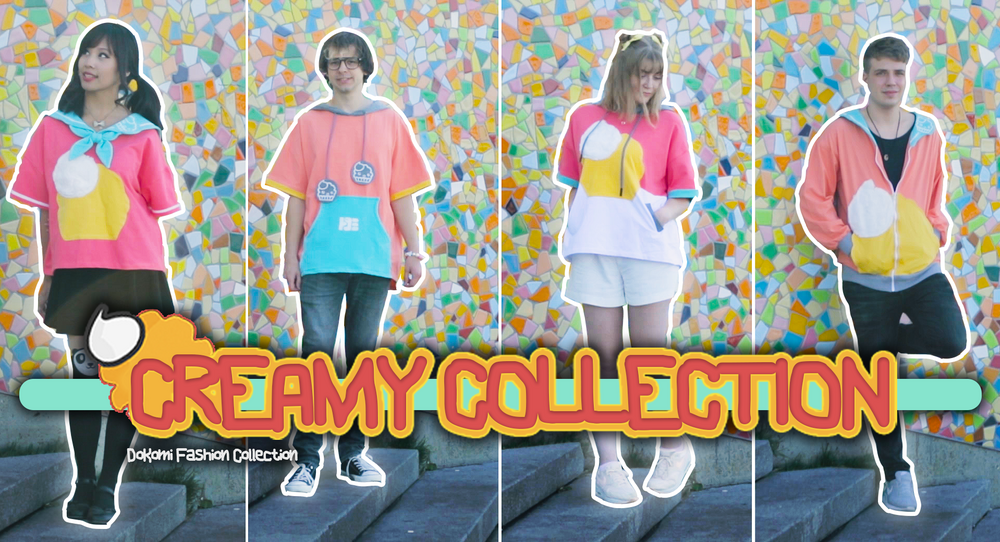 Be kawaii! Be cool! Be comfy!
Welcome everyone to our first Fashion Collection!
Our love of kawaii designs inspired us to create the DoKomi Creamy Collection with 4 unique designs in 2 different colors each.
We know that sometimes it isn't easy to find cute and wearable clothes for your everyday life. That's why we decided to bring you Japanese inspired and everyday kawaii fashion!
The young fashion designer Kiomi put all efforts and love into the designs and samples. We shared them with you and received really great feedback so far. The last step will be the production.
Now it's up to YOU: We need your support to let us bake the final product!
That's why we start a crowdfunding campaign on Kickstarter. By ordering and reaching the minimum funding goal, we are able to put the fashion collection into production for you.
Let's work together on that goal to color the world with kawaii fashion!
This exklusive order is only possible until 30th of November 2018!

Crowdfunding
Kickstarter is a great place for presenting our project and sharing our idea and passion with a great audience. Kickstarter has an All-or-Nothing funding system, which means, if we don't reach our funding goal, you don't pay the pledge!
Get all information about our crowdfunding campaign!