Hungry? Perfect!
We love Japanese cuisine, its variety and its quality. And we know you do too. So we're expanding our food corner and turning it into a Japanese Food Area at DoKomi!
We are still working on presenting a even bigger variety of Japanese food, as well as fancy variations of it.
Together with trade fair caterer Stockheim as well as numerous partners like.
and many more, we can present you many dishes and creations of the Japanese cuisine!
Onigiri, Okonomiyaki, Takoyaki, Teriyaki Pulled Chicken Burger, fried noodles, FutoBuri, Karê (Curry) and sooo much more can be found at the food stalls at the open air area. For the sweet tooth among you, we also have Japanese crêpes, which are available to-go on every street corner in Harajuku! But you can also find other sweets like matcha wafers and ice cream, dorayaki, mochi, pocky sticks and all sorts of other snacks to take on the go or share with friends.
And for those who miss German specialities - there is of course also currywurst, schnitzel, meatballs, burgers and hot dogs!
In addition, Fritz Kola will provide you exclusively with delicious soft drinks!
Makes your mouth water, doesn't it? Try your way through the food area!
Enjoy your meal!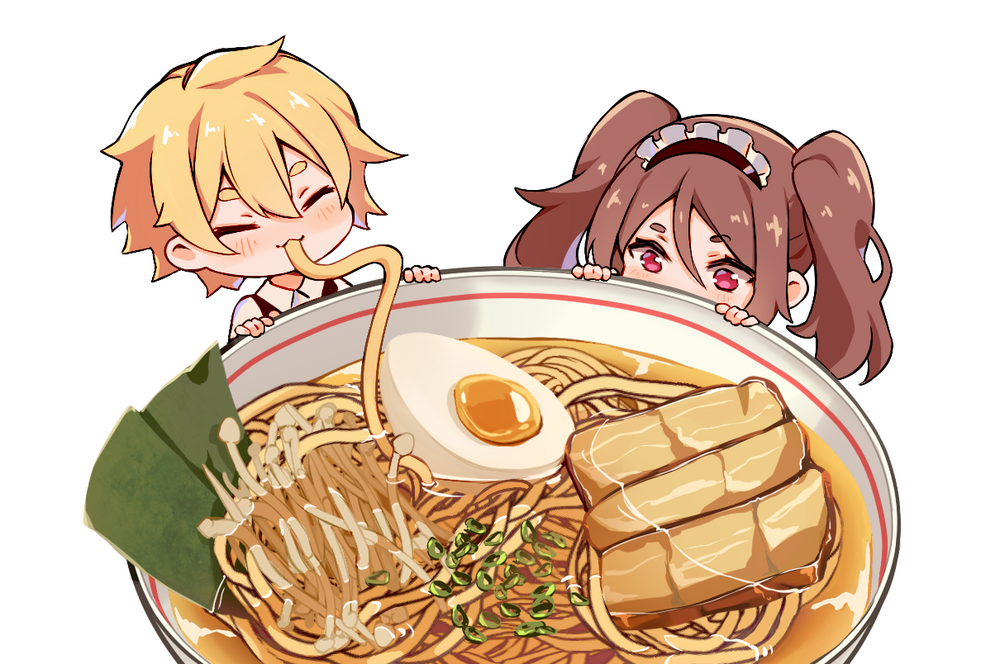 Mascot Illustration Credit: elfboi
---
You want to participate as an exhibitor?
If you are interested please reach out to Firma Stockheim.
We are looking forward to your inquiry.